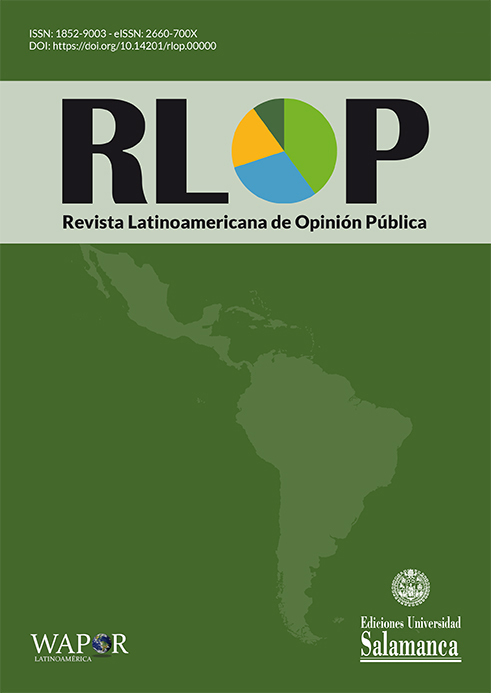 ISSN online: 2660-700X
Print ISSN: 1852-9003
The Revista Latinoamericana de Opinión Pública (RLOP) is the official publication of the World Association for Public Opinion Research Latinoamérica (WAPOR Latam). Since 2020 it is edited by the Instituto de Iberoamérica and Ediciones Universidad de Salamanca.
Two issues are published a year, in Open Access format. The journal admits and publishes articles and research notes in Spanish, English and Portuguese.
RLOP has initiated a new stage in which it will focus on the publication and dissemination of:
-public opinion studies that contribute to the theoretical development and empirical verification of current social and political aspects and issues;

-studies that address these issues from a national, sub-national, transnational or more global research perspective;

-studies that address the role of public opinion in political decisions, the development of public policies, electoral behavior and communication;

-evaluations and improvements in the methodology of public opinion polls, and big data and in the analysis of these types of data
The journal is aimed at public opinion scholars in Latin America, whether from the academic or professional world.