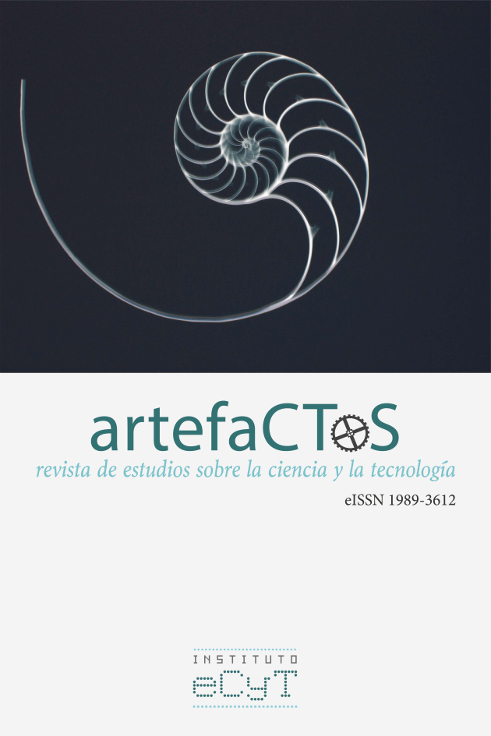 ISSN online: 1989-3612
Second Stage
The Journal ArtefaCToS is an electronic publication of the Institute of Science and Technology Studies of the University of Salamanca (ECYT-USAL). It has a biannual periodicity and is addressed to publishing scholarly papers and contributions of a multidisciplinary nature linked to Science and Technology. This type of study can range from the most traditional kind to case studies on current controversies in science and technology and may include approaches as varied as economics, sociology, communication, philosophy or history.
Beginning in October 2017, ArtefaCToS is commencing its Second Stage under the direction of Ana Cuevas and Obdulia Torres. The objective we propose is to continue with a project that provides a space for discussion and reflection in the field of interdisciplinary research in science and technology studies, and to achieve greater national and international impact.
ArtefaCToS is indexed in DOAJ, ERIH-PLUS, REDIB, DIALNET, Latindex 2.0, MIAR, EBSCO (Applied Science & Technology Source), Proquest (Aerospace Database, Agricultural & Environmental Science Database, Civil Engineering Abtracts, Metadex).
Current Issue
Vol. 12 No. 1 (2023): Philosophy of Organismal Biology: From Ontogeny to Ecology and Evolution
Vol. 12 No. 1 (2023): Philosophy of Organismal Biology: From Ontogeny to Ecology and Evolution
View All Issues