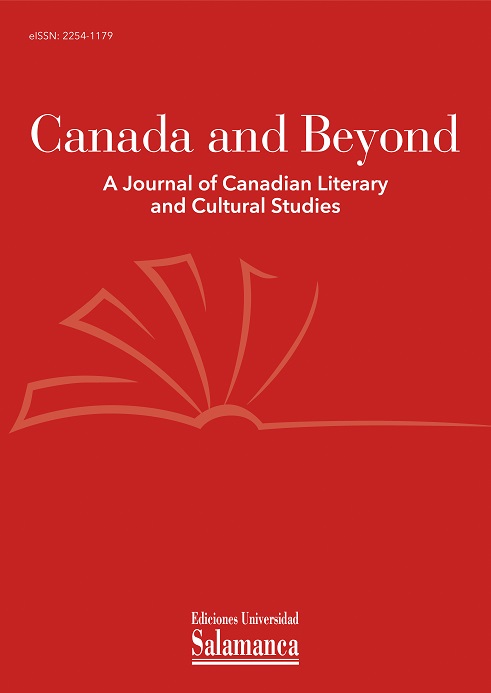 ISSN online: 2254-1179
Canada and Beyond is a peer-reviewed open access journal founded in 2011. As the only journal specializing in Canadian literary and cultural studies in Europe, it seeks to prompt meaningful interventions in how the literatures and cultures emerging from what is currently called Canada are perceived, analyzed, and interpreted both within and beyond Canada's borders. It also aims to place the limelight on the function of literature and criticism as transformative social forces. In the spirit of their founding editors, the Spanish Canadianists Pilar Cuder-Domínguez and Belén Martín-Lucas, the journal favors a trans-national, global outlook spanning genres and schools of literary and cultural criticism that engage political, cultural, and environmental concerns. All in all, Canada and Beyond endeavors to make a significant contribution to the humanities.
The journal is published annually by Salamanca University Press (Ediciones Universidad de Salamanca), and housed in the English Department (Departamento de Filología Inglesa), Universidad de Salamanca. It invites original manuscripts all year round.
ISSN online: 2254-1179
The journal was published by UHU until vol. 9, 2020. 
Current Issue
Vol. 11 (2022): Early Career Researchers' Perspectives on the Literatures and Cultures of Canada/Turtle Island Special issue
Vol. 11 (2022): Early Career Researchers' Perspectives on the Literatures and Cultures of Canada/Turtle Island Special issue
View All Issues